Home-page-a
Information and Data Management
We thrive on visualizing insights and finding the right solutions to complex problems.
Home-page-a
Information and Data Management
We thrive on visualizing insights and finding the right solutions to complex problems.
Digital Transformation Drives Future Success
High-performing organizations recognize their data as an asset and a core part of their future success as a business. Specifying, designing, and building out systems and databases, data sits at the center of an organization. As data flows between systems, processes, and functional areas, it has the ability to improve an organization's agility and effectiveness. Data is fundamental in achieving well-informed decisions that guide and measure the organizational strategy's performance, plus data is the essence of most business processes. Successfully leveraging data and information assets requires proactive management and capabilities throughout all phases of the data lifecycle: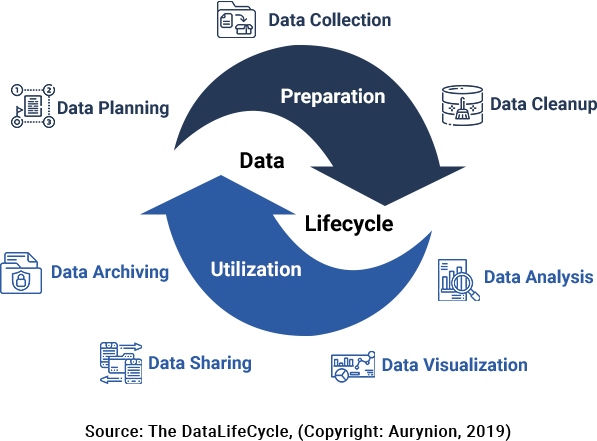 We help you to govern valuable business information and data by creating a cohesive framework
Information and Data Management

Innovative data-driven information technologies and analytics have risen enormously over the past few years. The constant flow of information turned out more challenging within an organization than ever. This complexity requires that an organization better understand how the data will be used and how it needs to be gathered and managed to drive decisions. We work together with organizations to utilize their data and information process as drivers of business transformation and become the underlying power of future business opportunities.

Workflow automation is an innovative way to help organizations overcome the burden of manual processes. Enterprises are expanding their productivity by increasing efficiency through automation in focus areas, which involve enhancing client self-service, increasing cost-efficiency management, improving time-to-market, and minimizing the likelihood of errors. We work with our clients to align teams and enrich process workflows with automation strategies.

In Pharma, organizations often need to utilize their pricing system as a means of strategic growth. These systems can be considered powerful engines for establishing a coherent pricing strategy and governance and avoiding future revenue leakage. Even minor changes in average price reflect essential impacts on profit, so effective price management is crucial. A well-designed pricing system allows to integrate and manage the entire pricing framework process more precisely and effectively. Overall, the design and implementation of a pricing system require significant efforts in technology adaptation, data preparation, and change management. We help organizations to design or implement pricing system solutions with an agile project management approach.
A modern

data governance framework
Modern data governance involves a set of principles and best practices that focus on business usability throughout the complete data lifecycle. Data Governance proves one of the core corporate assets that will determine an organization's success, and it only can do that if the data actually is getting used properly.
A well-managed framework will underpin the data needed and provide a holistic approach to collecting, managing, enriching and storing data of the business ecosystem in which the organization operates.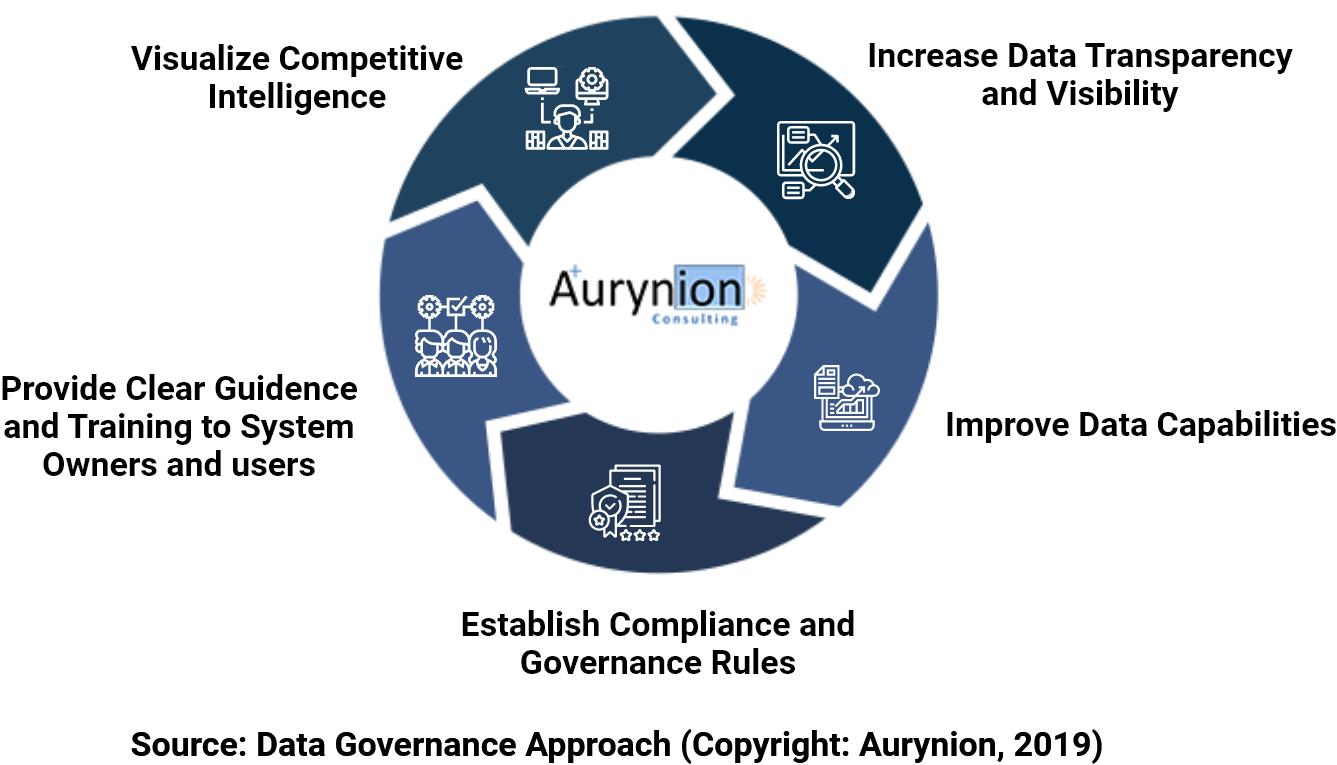 We offer an innovative approach to data governance focused on data usability and developing business experts committed to improving their data effectiveness.
About
Information and Data Management
Digital transformation driving fast and significant changes in information and data management practices. These require that organizations develop new capabilities to collect, process, analyze, and visualize data.
As organizations increase their willingness to innovate and automate processes and systems, they also need to rethink and redesign their operational model focusing on:
Improving end-user and customer experience

Increasing productivity by transforming business processes

Reducing complexity in service management

Evolving data and information analytics to support decision-making

Boosting competitive advantage through incorporating additional data points
We help organizations to adapt their information strategy and turn it into the essence of their business strategy.
Our Case Studies
A major global biopharmaceutical company focused on developing and commercializing life-changing therapies decided to evaluate available system options for a...
Read More
Our expertise in agile and innovative methodologies to build hubs of
information and data management has successfully helped
organizations transform, evolve, grow, and thrive.