Case Study
Situation:
A medium-sized IT-Service Company encountered many organizational and internal process issues preventing them from achieving their strategic of recent years goals to provide strong customer orientation.
The organization encountered several issues in its Business Development, Sales, and Operations departments while attempting to take on new business.
The Management Team was deeply involved in the day-to-day business operations and managing operational crises rather than advancing the company's overall strategy and concentrating on business development and sales expansion.
The organization's executives reached out to Aurynion for support in assessing their business operation and processes and finding improvements, prioritizing the optimization areas, and developing robust action plans and a roadmap to implement the approved changes.
Our Methodology:
As an initial step, we conducted several interviews with management using a structured interview methodology to assess key activities with several business functions. We also conducted individual key team members interviews to identify and assess the company's strengths and improvement areas. During our in-depth review of the business, we identified and prioritized improvement areas, and their benefit potential through data, best practices and interviews. Using these results, we developed the "to-be" situation to achieve project goals:
Redesigned Account Management activities to achieve greater product diversification and increased cross-selling opportunities

Optimized client segmentation structure to redirect the limited resources towards key clients and to increase customer retention and satisfaction

Defined and clarified roles and responsibilities.

Improved Governance and Project Risk Management in daily operations

Identified complexity reduction and transparency increase in relevant business areas, e.g., Customer Service, Business Development, Commercial, etc.

Developed a realistic and detailed activity and implementation roadmap, including action plans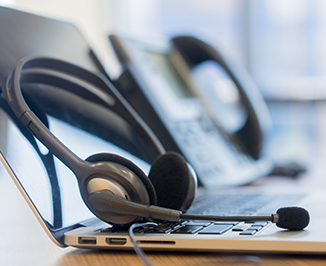 Impact:
Our solid methodologies and the delivered solution was a successful achievement for their client base. The key client accounts saw a much faster response to their service inquiries due to increased customer service quality and process improvements.
A different and more individualized focus on key clients created higher customer satisfaction, customer intimacy, and an increase in the company's revenues.
New client onboarding could be done much faster, and the revenue stream was realized earlier than before. Internally, internal crises have decreased, and employees were more engaged due to clear roles & responsibilities and tasks they have to accomplish.
Finally, employee satisfaction and retention have increased due to overall improvements in the organization.
Comments are closed for this post.